LA Window Cleaning: A Full Service Glass Cleaning Contractor
Serving Greater New England.
Choosing a qualified window cleaning contractor is essential for both a firm's appearance and operations. L.A. Window Cleaning has over 30 years of experience in the commercial window cleaning industry. LA Window Cleaning has provided glass cleaning services to all variety of businesses, office buildings, shopping malls, hospitals, laboratories, military bases, others, across Massachusetts, New Hampshire, Connecticut, Rhode Island, Vermont, and Maine.
LA Window Cleaning's focus is to provide the highest quality window cleaning service, while maintaining the safest work environment. We maintain stringent safety standards through continual training, and investing in only the best window cleaning equipment. Whether your building is a high-rise, mid-rise, or low-rise, the crew at LA Windows has the equipment and the specialized training to clean your windows professionally and safely.
Maintaining successful business relationships is the underlying key to LA Window Cleaning's longevity and continued success in the future. I am proud of the solid reputation LA Window Cleaning has earned, and hope you choose us for all your glass cleaning needs.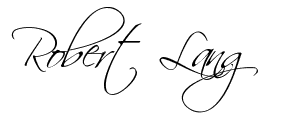 LA Window Cleaning
P.O. Box 234
Holbrook, MA. 02343
Robert Lang
Office 781-344-2212
Toll Free: 877-234-7722
Fax: 781-344-5486